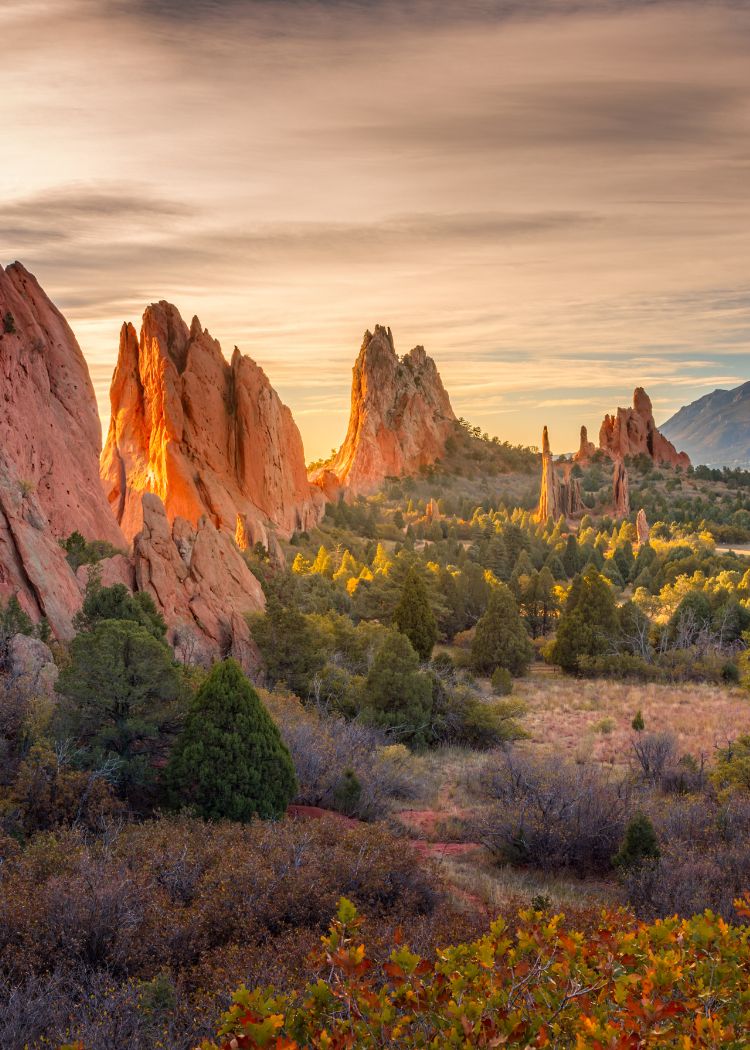 The City of
Colorado Springs –
The Best Place to Live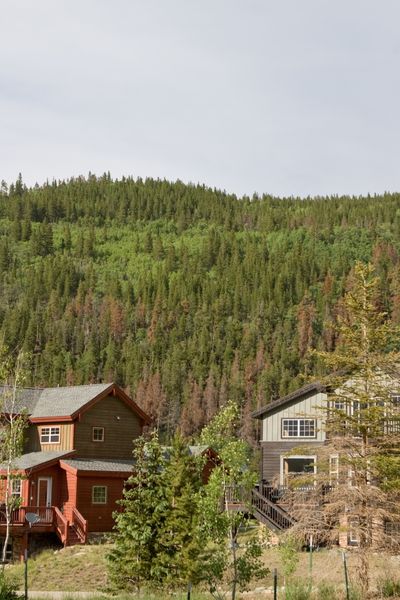 In 2018 U.S. News named Colorado Springs as the most desirable place to live in the United States., Money Magazine selected Colorado Springs as the Number 1 Best Big Town in its article "Best Places to Live" and in 2009, Outside Magazine namesd Colorado Springs Number 1 on its list "America's Best Towns". Colorado Springs throughout the years has been named to many top 10 and top 100 lists ranging from "Fittest City in America" to "America's Most Pet-Friendly City" to being one of the "Cleanest", one of the "Safest", and one of the "Smartest" to name just a few.
What Makes The Springs Great
There are many things that make Colorado Springs a great place to live. The semi-arid climate and 300+ days of sunshine are one of the biggest reasons people love living in Colorado Springs. Even in the middle of winter, it can be 36 degrees outside, but if the sun is shining and there is no wind, you'll find many Colorado Springs residents outside enjoying the sunshine with just a light coat. Many of the city's neighborhoods are built around an outdoor lifestyle with parks, hiking or walking trails and the city offers an easy drive to hiking, camping, ski resorts, mountain climbing, fishing and kayaking.
The City of Colorado Springs was established in 1872 and is the largest city in Colorado covering 195.4 square miles. The city is located one hour south of Denver and is served by the Colorado Springs Airport.
Colorado Springs School Districts
Each area and school district was developed during different periods of growth and offers its own unique look, feel, and amenities.
The city is also served by seven school districts:
Harrison-School District 2 ➤
Widefield-School District 3 ➤
Fountain-Fort Carson-School District 8 ➤
Colorado Springs-School District 11 ➤
Cheyenne Mountain-School District 12 ➤
Academy-School District 20 ➤
Falcon-School District 49 ➤
Communities of
Northwest Colorado Springs
Nestled along the rolling foothills of the front range, bordered by the Air Force Academy to the north, Garden of the Gods Road to the south, I-25 to the east, and the mountains to the west are the communities of Northwest Colorado Springs. Offering a unique setting, filled with pine trees, scrub oak, aspen trees, natural rock formations (hoodoos), and wildlife these neighborhoods provide the feel of mountain living along with the amenities of city life. The Northwest Area of Colorado Springs is serviced by both District 20 and District 11 Schools.
As you exit I-25 onto Woodmen Road heading west the road changes names and becomes Rockrimmon Boulevard which winds through the neighborhoods of Rockrimmon. The original neighborhoods of Rockrimmon were developed starting in the late 1960's and mid-1970's. One of the things that stand out about this area, and what homeowners here enjoy, is the larger lot sizes, winding roads, space between homes (modern neighborhoods typically have about 10 feet between homes) and the fact that no two homes look alike. The area includes well-established neighborhoods, condos, townhomes and some new construction. Some of the Subareas located in Rockrimmon are Oak Hills, Comstock Village, Tamarron, Mount Woodmen Estates, & Woodstone.
From Rockrimmon Boulevard turn north on to Allegheny Road and you'll notice the elevation gains as you ride up into the sub-division of Oak Hills and finally come to Hunters Point. Sitting on a ridge-top with dramatic sweeping views, Hunters Point is an exclusive neighborhood of 158 custom homes built in the late 80's and 90's, sitting on ½ to 1 acre lots and ranging in size from 2600 to 7000 square feet. The Homeowner's Association maintains Hunters Point Park and tennis court which are for the exclusive use of homeowners of the sub-division.
Just north of Garden of the Gods Park and South of Peregrine located to the west of Centennial Boulevard, you'll find the beautiful neighborhood of Mountain Shadows. Climbing the foothills and backing to Pike National Forest, Mountain Shadows is spotted with native scrub oak, scenic rock outcroppings and features a linear trail system throughout the neighborhood to promote an active lifestyle and enjoyment of the natural surroundings. It is not uncommon in this neighborhood to see wildlife including deer and big horn sheep.
The Mountain Shadows neighborhood was originally developed in the 1980's with custom homes built throughout the 80's, 90's and 2000's. In 2012, the historic Waldo-Canyon fire passed through Mountain Shadows and destroyed 347 homes. Today, the community continues to rebuild and you will find a wide variety of homes and prices ranging from production to semi- and fully custom. As you rise in elevation in the Mountain Shadows neighborhood, many homes enjoy breathtaking city views from the Black Forest to the north, to what seems like Kansas to the far east.
Children living in Mountain Shadows attend School District 11 schools: Chipeta or Trailblazer Elementary, Holmes Junior High and Coronado High School.
Also in School District 11, across Centennial Boulevard, is the Pinon Valley sub-division. This neighborhood includes smaller, affordably priced homes and townhomes. Pinon Valley backs to Ute Valley Park which is a 338-acre regional park with miles of trails for hiking, biking, and horseback riding as well as sandstone cliffs, mesas, and flat, wooded areas.
Perhaps one of the most desirable luxury home areas of Colorado Springs, Peregrine sits high up in the foothills, just below Blodgett's Peak. With over fifty percent of the land in Peregrine dedicated to open space, the natural beauty of the area and breathtaking city views make this an unparalleled place to live and play.
Development of the Peregrine area began in the late 1980s and continues today. Custom homes in the area vary in size, style, design, and amenities. The area offers numerous opportunities for outdoor activities with miles of hiking and biking trails on over 167 acres in Blodgett Peak Open Space. Marshall Sprague Park and nearby Woodmen Valley Park offer basketball courts, baseball fields, tennis courts, and playgrounds.
Children in Peregrine attend District 20 schools including the award-winning Woodmen Roberts Elementary school which is located in the Peregrine Community, as well as Eagleview Middle School and Air Academy High School.
Woodmen Valley, Woodmen Oaks & Thunderbird Estates
For horse lovers, Woodmen Valley, Woodmen Oaks, and Thunderbird Estates offer acreage in the heart of the city. These exclusive properties include beautifully treed lots, rock outcroppings, and meadows for grazing, all in a private and serene setting.
The Pinecliff neighborhood sits along the bluffs and in the canyon just north of Garden of the Gods Road and west of I-25. This beautifully treed area includes semi-custom and custom homes as well as patio homes. Homes situated on the bluffs enjoy beautiful city views.
Looking to purchase a Home?
The Reardon Partners are here for you! Visit our buyer page to get informed, and when you're ready – let's go shopping for your ideal home!